Farewell Millie!
Yesterday we sadly said goodbye and good luck to a valued member of our marketing department.
We made sure to give Millie a proper send-off back to university! So, we took to the Saracen's Head of Beaconsfield and got a few beverages lined up. We then finished the night off nicely with a delicious dinner at Wagamamas!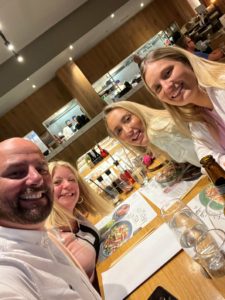 Even though we all knew that Millie's position here at WestWon was not permanent, that doesn't make it any easier saying goodbye to a part of the team!
Millie added an abundance of value to the company within her year here. She also learnt a lot along the way. Even though university provided her with the theory for her placement year here at WestWon, we like to think that we have equipped her with a multitude of practical marketing skills that she will be able to apply to her future career in marketing.
Millie talks on her placement year with us: "Even though I have only been at WestWon for a year, I will be very sad to leave. The team is amazing and have helped me at every turn, as well as being extremely patient! There are many benefits to working at WestWon, including the training opportunities, events and exhibitions, the flexibility that comes with working in a way that suits you, as well as all the nights out with the team!"
We wish her all the best in her final year at university, as well as with her promising career in marketing.