Our trip to Newbury's Showman's Show!
Thursday 21st October,
On this particular day we were happy to show our support to our sister company, Fit Out Finance, by attending the Showman's Show in Newbury.
It was refreshing to speak with both new and familiar faces after the long Covid-induced interruption made to exhibitions.
The events industry has had a tough time. So, we were delighted to be able to offer those in the industry a helping hand with Fit Out Finance's range of funding options.
To our surprise, we stumbled across some dinosaurs along the way…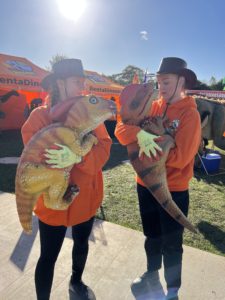 And we were quite taken aback by the impressive displays that we encountered…