WestWon Launch VAT Funding Division
WestWon are pleased to announce the official opening of our VAT Funding Division. VAT funding and Corporation Tax loans has been a product we have been offering for many years, but historically on a reactive basis. Our new VAT funding and Corporation Tax loan division has been created to proactively offer prospective and existing clients a finance option when the need arises to pay their VAT and Corporation Tax bill.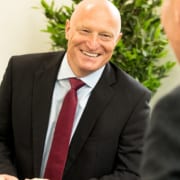 Speaking on behalf of WestWon, CEO Jeremy Hall explained; "Historically VAT funding and Corporation Tax loans was reserved for the professions firms. Which includes firms of architects, accountants, solicitors and barristers. We have seen a material change in the VAT funding appetite with the banks we use. They are now happy to finance more widestream SME businesses, which is the core of our client base. With over 5,000 existing UK leasing customers, we already have a great base to introduce this new product offering to.
There are a few key reasons why we have decided to set up a dedicated VAT funding division. Firstly, for recruitment and training purposes. Training a new leasing executive normally takes at least a year for the individual to gain a reasonable knowledge of leasing and asset finance. VAT funding into a specific market, for example, the architects practice sector, takes only a month or so. Our team member can quickly gain confidence, experience and onboard new customers significantly quicker. Secondly, our research illustrates there is a strong demand for VAT funding and repeat business and customer retention is very high with this product".
WestWon have created a dedicated VAT Loan page which provides users the ability to get a free, no obligation, indicative quotation without having to enter any time consuming information. A range of other informative marketing material has been created to help inform potential customers of the benefits the service has to offer.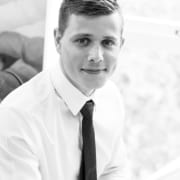 Marketing Manager at WestWon, Oliver Lane added,  "Our biggest challenge from a marketing perspective is that many SME business owners are not aware you can finance a VAT or Corporation Tax bill. There is a demand for a product that the vast majority of people do not know exists. We have a marketing plan in place to raise awareness to our existing and prospective clients".
WestWon have installed Carl Redding at the head of the newly created VAT funding division. Carl has been at WestWon for over five years so brings with him a wealth of experience in business loans, leasing and asset finance. Carl is keen to explain his plan.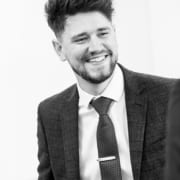 "As head of the VAT funding division at WestWon, I have a number of roles. One is to ensure that all the WestWon sales team understand how VAT funding works and to help them present the product offering to their clients and supplier relationships. Secondly, I will be generating new VAT loan business personally, starting off in the architects practice sector. Finally, I will be responsible for any inbound Google leads from our VAT financing online activity".
WestWon have a range of funders who finance VAT bills. Obtaining a credit acceptance normally takes about 48 hours and HMRC can be paid directly with a few days after paperwork is all completed. As the funding is normally over a three-month term, the amount of interest paid is normally small. Should you have a VAT business loan or Corporation Tax loan enquiry, please call Carl Redding on 01494 611 456 or email carl.redding@westwon.co.uk.