About Earth Day
Today is Earth Day! The 22nd of April is a very special day here at WestWon, as today we will be celebrating Earth Day. What's even better is that this year's theme is 'Invest in our planet'. It's calling for businesses to start thinking about their green agenda's and how they can move towards becoming more climate friendly. Earth Day's purpose each year is to bring together people from across the world to combat the issues of climate change, pollution, deforestation and a number of other issues that are currently destroying our planet.
The first Earth Day happened in 1970. People took to the streets to protest against the detrimental impacts of industrial development had caused. Not just to the environment, but to the human population too. There will undoubtedly be a huge number of campaigns for today. We hope that along with numerous others, everyone starts to think more about the environment and how we impact it daily. So, make sure to look out today for a number of tips and suggestions on how you can do your part! No matter how small it is, everyone's collective efforts will help combat the current climate crisis.
WestWon's green agenda
Here at WestWon, we are proud to say we have upped our game in regards to our green agenda. We have already implemented several green choices in our office, and wish to continue to do so. One example is that we are currently a paperless office and have been for several years now. All our filing systems are online, and any paper that we absolutely must use is recycled. Any paper that we send out additionally is always on recyclable paper.
We have also implemented LED lighting in our office, a much more environmentally friendly lighting option. If you are moving office, thinking about redoing a workplace, or just want to do your bit for the environment, investing in LED lighting is a good place to start. And not only does it help our environment but it is also a considerably cheaper alternative!
Additionally, we have equipped each floor of our offices with recycling bins to encourage all members of staff to recycle whilst they are at work too.
Our biggest achievement to date however is the introduction of the WestWon Woodland. The scheme started properly in January and since then we have managed to plant just under 6,000 trees in our virtual woodland. We have also reduced over 105 tonnes of carbon from the atmosphere. This is a significant amount, and it can only get bigger! We are excited to get the chance to work with our customers, and by planting a tree for every month of a lease agreement we do with you, we can make a huge difference to the world we live in. We even got involved in the tree planting ourselves, you can read more about our marketing team's tree planting trip here. If you would like more information about the WestWon Woodland, then please click here.
To add to this, we have been proud to call ourselves a climate positive company for 6 months now! This meaning that all of our carbon emissions as a company have been offset within the last 6 months. Check out our badge below!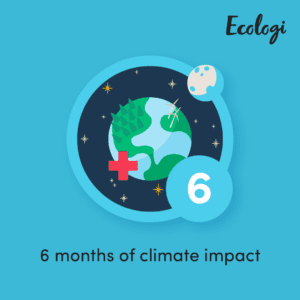 Supporting companies in their journey to sustainability
Here at WestWon we make it easier for companies to access environmentally friendly energy sources. We understand that renewable energy sources such as solar panels and wind turbines can be pricey. But we make it affordable for companies to contribute positively to the planet without causing damage to their cash flow.
We offer finance for wind turbines and solar panels. The projects can be financed from start to finish. Therefore, we can provide finance for the initial survey, the commodity itself, delivery and installation costs!
EV finance
Many are now making the shift to Electric Vehicles and us included with 2 of our company cars now being electric! Many are making this shift in efforts to reduce pollution as well as to avoid the ever rising fuel prices. Here at WestWon we offer finance for companies looking to acquire EVs for a healthier atmosphere for us all.
And just like the renewable energy sources mentioned above, you can finance the full package with us! Therefore, you can finance your EV chargers with us too! We are mindful that most of the time, the installation costs can be more costly than the chargers themselves. But not to worry, as we can finance these costs also!
Contact Us
If you would like any more information on Earth Day, then please don't hesitate to get in touch with us. Either give us a call on 01494 611 456 or alternatively email us on hello@westwon.co.uk.
https://westwon.co.uk/wp-content/uploads/2022/04/matt-artz-nTRDnDdDYk8-unsplash-scaled.jpg
996
1500
Millie Newton
https://westwon.co.uk/wp-content/uploads/2016/06/WestWon-Colour-300x94.png
Millie Newton
2022-04-22 10:54:09
2022-05-11 07:53:39
Earth Day!