WestWon Invests in Equipment Leasing Solutions Limited


In the latest of a number of investments into UK leasing companies, WestWon are pleased to announce we have invested in Equipment Leasing Solutions Limited, having taken a 40% interest in the company.
Equipment Leasing Solutions Limited (ELS) is founded by Stuart McKee who has been working in leasing and asset finance for seventeen years. Stuart takes up the position of Managing Director and is a significant shareholder in the company. ELS works in three key sectors, media finance, energy and vehicle technology, including tracking and vehicle CCTV. Stuart also has a number of business technology relationships that he is keen to expand on.
ELS will be based out of the WestWon Leicester offices and has the benefit of an established support team already in place. The plan will be over time to expand the ELS sales team to increase lease penetration into these markets.
Stuart McKee, founder and Managing Director of ELS stated, "For some time I have been looking to set my own company up. I already have a range of supplier contacts in the media, energy and vehicle equipment sector who are keen to carry on working with me. These are markets I have been working in for some time, they are sectors I enjoy and believe still have plenty of potential for growth. The partnership with WestWon ticks all the boxes. I can maintain control of my own destiny and have all the operational and support services a leasing company needs. One of the most important aspects to this is their own CRM system with its client and partner portals. It will provide us with significant benefits, especially with regards to FCA and the new GDPR Compliance rules. I have already seen first hand the investment WestWon makes into training and marketing."
Jeremy Hall, CEO of WestWon added; "Many leasing companies like ours struggle to find really good talent. Stuart is young, enthusiastic and hungry for success. He brings with him an understanding of the media and energy leasing sectors, specialist knowledge we do not have. Steve Holdstock – Managing Director of WestWon Leasemaster Limited – and I, are jointly happy to put our names to this investment. The fact that he lives ten minutes from our Leicester office just happens to be an additional benefit. On day one, Stuart can set up a company with an existing FCA licence, data protection licence, VAT number, marketing and operational support. He has an online lease quoting tool and the system in place to propose and track all lease transactions. We welcome Stuart to the WestWon family of companies."
Equipment Leasing Solutions will trade as ELS. Stuart can be contacted on stuart@els.lease, or please see more information at www.els.lease.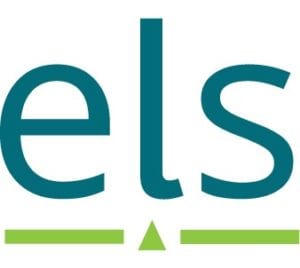 https://westwon.co.uk/wp-content/uploads/2017/10/sq.jpg
2048
2048
Oliver Lane
https://westwon.co.uk/wp-content/uploads/2016/06/WestWon-Colour-300x94.png
Oliver Lane
2018-02-19 15:32:17
2018-04-16 13:38:45
WestWon Invests in Equipment Leasing Solutions Limited